Trustworthy Tick & Mosquito Control Solutions In Topsfield, MA
One of the best aspects of living in Topsfield, MA, is getting to kick back and enjoy the weather in your backyard come springtime. However, certain property-invading pests could keep you out of your yard all summer long. Pests like ticks and mosquitoes, which feed on human blood, can make any property unbearable. Therefore, if you're a Topsfield property owner, you need tick and mosquito control solutions you can count on to keep these unwanted pests out of your yard.
Here at Mosquito Busters, we offer reliable tick and mosquito control solutions that make properties uninhabitable for these unwanted and dangerous pests. If you want to enjoy your yard this spring and summer, you need to partner with Mosquito Busters.
The Importance Of Pro Tick Control In Topsfield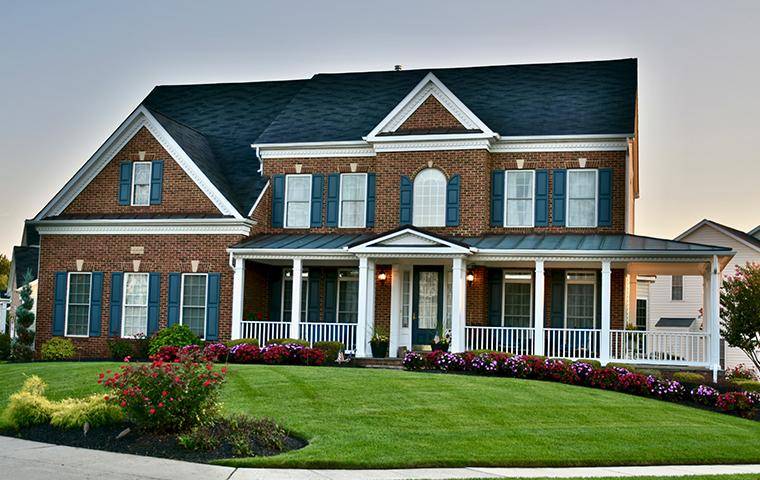 Ticks are small arachnids that feed on the blood of humans as well as various animals. In doing so, they can spread a variety of harmful blood-borne illnesses such as Rocky Mountain spotted fever and Lyme disease. Therefore, if you want to keep these dangerous pests out of your yard, you need control solutions you can count on.
While there are DIY techniques you can use to make your yard less attractive to ticks, the only way to ensure your property is free of ticks is with professional tick control from Mosquito Busters. We offer both all-natural and traditional control methods so that you have a choice if you aren't comfortable us spraying pesticides around your yard. Furthermore, we also provide follow-up services to ensure your yard remains tick-free all year long. Give us a call today to learn more about our professional tick control services in Topsfield, MA.
How To Avoid Tick Bites In Topsfield, MA
Ticks are known to carry various blood-borne illnesses. What's worse, many people don't even know when a tick has bitten them until it is too late. Therefore, it is important to take the necessary steps to limit your exposure to bites when you are spending time in tick-populated areas.
Stick to the center of hiking trails.

Do not venture into the brush or high grass.

Wear long sleeves and pants to cover exposed skin.

Use ties around ankle openings or tuck your pants into high socks to protect exposed skin.

Check your and your pet's bodies for ticks when returning from spending time outdoors.
If you have any further questions regarding tick prevention or require assistance in dealing with the ticks around your property, contact the tick professionals here at Mosquito Busters today.
What Topsfield Ought To Know About Mosquito Control
Here in Topsfield, mosquitoes are some of the most common pests you could find infesting your yard. Not only are mosquitoes obnoxious, but they are dangerous pests too because they can spread a number of diseases. As such, you need to do everything you can to make your property less hospitable to mosquitoes.
Keep your yard well-maintained.

Do not overwater your lawn.

Remove all areas of standing water around your property.
You should also consider partnering with the professionals here at Mosquito Busters. Our quality mosquito control solutions in Topsfield are proven to lower mosquito populations around properties. Give us a call today to learn more.
Four Mosquito Prevention Tips For Topsfield Properties
Nothing will send you back inside faster than a swarm of mosquitoes living in your yard. After all, they bite, buzz nonstop, and are seemingly endless in numbers. Furthermore, mosquitoes are dangerous due to the diseases they can spread. That's why you need to know the steps you can take to make your yard less hospitable for mosquitoes.
1. Fill in low-lying areas in your yard that might collect rainwater.

2. Store containers or lids that might collect rainwater upside down.

3. Mow your lawn regularly and trim back vegetation.

4. Refrain from overwatering your lawn.
If you have any further questions about mosquito prevention or are currently dealing with a mosquito infestation on your property, the professionals at Mosquito Busters are here to help. Give us a call today to learn more about mosquito prevention and control.
Learn more about our all-natural pest management products for Topsfield infestations.
Request Your Free Inspection
Complete the form below to schedule your no obligation inspection.