Guaranteed Mosquito & Tick Solutions For Swampscott, MA
As a home or business owner in Swampscott, you probably have bigger issues on your mind than mosquitoes and ticks. However, with all of the health hazards that these pests commonly bring to Swampscott area properties, you can never be too careful about the way you control their activity. The more you learn about the risks and control methods involving mosquitoes and ticks, the more you realize that professional help is the only way to go. That's why the Mosquito Busters have been serving Swampscott area homes and businesses for years. Since we specialize in mosquito and tick treatments only, we can offer a variety of benefits that other local pest control companies can't:
Certified entomologists

Customizable plans for your specific needs

Decades of mosquito control experience
Give us a call today to find out more about our services or schedule an appointment with one of our mosquito and tick experts
Swampscott's Helpful Guide To Mosquito Control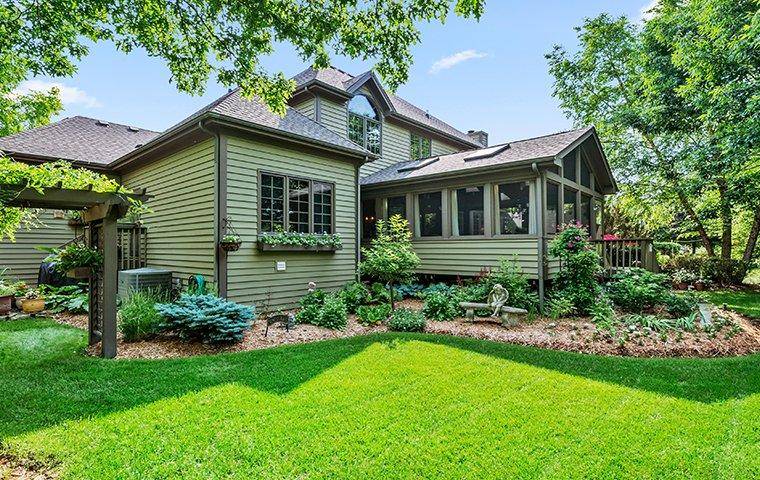 Even though you might realize that mosquitoes are unwelcome guests in your yard and a huge annoyance during outdoor entertainment, you might not realize how dangerous these pests really are; unfortunately, mosquitoes can transmit dangerous diseases from bite victim to bite victim, and they are responsible for millions of serious medical conditions and even deaths throughout the world each year.
Since mosquitoes can breed in any amount of standing water over a half-inch deep, they can be very difficult to control on your property. Even pouring the water out of items like flower pots and wheelbarrows after a rainstorm might not be enough to break the breeding cycle if there are already larvae present in the standing water.
While using mosquito repellent candles and essential oils around the property can limit your chances of an infestation, there is no such thing as a guarantee outside of professional help. At Mosquito Busters, we combine high-quality mosquito repellent products with our friendly mosquito experts with years of experience. They'll inspect your property to find the source of the infestation and then break the breeding cycle with eco-friendly treatments each month. Give us a call today to schedule effective mosquito control services in Swampscott, MA.
All The Ways To Prevent Mosquitoes On Your Property In Swampscott
Did you know that one in every 300 mosquito bites results in a dangerous disease? Since they transmit these diseases from bite victim to bite victim, just one mosquito bite can result in harmful illnesses like dengue fever, West Nile virus, Zika virus, yellow fever, and more.
In order to limit mosquito attraction to your property, you need to manage all areas of standing water carefully. It's important to dump out the water from items like flower pots, birdbaths, and wheelbarrows, as mosquitoes can breed in anything over a half-inch deep after a rainstorm. If you'd like the professional assurances that can keep your property and family safe in a way that you can count on, partner with our mosquito busters service technicians to benefit from their years of experience. To schedule your first consultation with one of our friendly technicians, give us a call today.
How To Control Ticks In Swampscott Yards
Many people understand that ticks are nasty little creatures, but few realize how difficult it can be to protect your Swampscott yard from invasive ticks. Plus, even if you don't have pets, you could still be subject to a tick infestation since most ticks get onto your property because of invading wildlife such as deer, rodents, and many other tick-carrying animals.
That's why the best way to control ticks on your own is to medicate your pets and prevent wildlife from invading your yard by maintaining the property, utilizing an effective fence, and partnering with professional mosquito and tick control technicians. Along with helping you limit wildlife access to your property, we will spray your yard with eco-friendly tick solutions that can keep your pets and children safe from the variety of dangerous tick-borne illnesses that these pests can transmit from host to host. To schedule an appointment with one of our in-house tick experts, give us a call today.
What Do The Ticks In Swampscott Look Like?
Typically, the ticks in Swampscott are members of the dog tick family, featuring dark brown or dark red bodies with white or light brown patterns on their backs. You'll typically find these tiny, six-legged creatures on your pets, in the fringe areas of your yard and tall brush, or on your own body in areas of high blood flow, such as the back of your knees, armpits, or head. Unfortunately, when dog ticks latch onto you, they can transmit dangerous diseases like Lyme disease and Rocky Mountain spotted fever, both of which can be fatal in many cases.
In order to keep your yard and family safe from these invasive pests, the only thing you can do on your own is to medicate your pets and deter wildlife from entering your property because deer, rodents, and other animals are typically the source of ticks in the first place. While these methods can limit your chances of incurring an infestation, there is no such thing as a tick-free guarantee outside of professional assurances. If you want to keep your home and family safe in a way that you can trust, then give us a call today.
Learn more about our all-natural pest management products for Swampscott infestations.
Request Your Free Inspection
Complete the form below to schedule your no obligation inspection.