Guaranteed Pest Protection For Salem, MA Residents
While we all love the weather in a place like Salem, our outdoor gatherings tend to get interrupted by some of nature's most frustrating pests. On top of being frustrating, Salem's mosquitoes are actually some of the most dangerous on the planet. Even though we have access to medical care that reduces the effects of malaria, many other mosquito-borne illnesses can still lead to serious health complications in the United States.
It's important to partner with the most reliable mosquito technicians in the area with so much danger right in your very own backyard. At Mosquito Busters, we don't worry about pests other than mosquitoes and ticks, and we don't worry about anything besides customer satisfaction. Our focused approach and constant training allow us to provide the following benefits to Salem area properties:
Certified entomologists

Customizable plans for your specific needs

Decades of pest control experience
Don't waste your time on home remedies that just further the risk of disease incursion for your family. Instead, give us a call today to schedule an inspection with one of our highly trained, friendly mosquito technicians.
What Is The Best Mosquito Control Method For Salem Properties?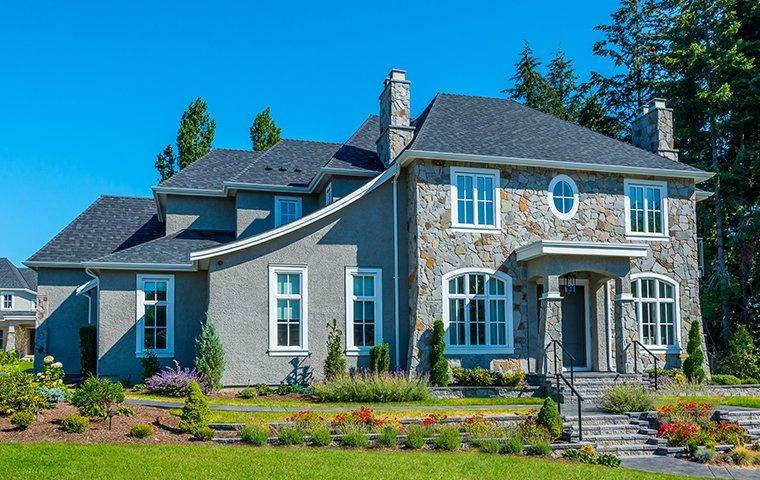 Many people understand that mosquitoes are unwanted guests on their properties, but you might sit up in your chair a little straighter if you realized just how dangerous mosquitoes really are. From yellow fever to dengue fever, Zika virus, West Nile virus, and more, mosquitoes can transmit dangerous diseases from bite victim to bite victim. If you don't have the proper mosquito control measures in place, you could put your family at risk of dangerous medical conditions. So what can you do about the problem on your own?
Since mosquitoes are highly attracted to your property by areas of standing water, the only thing you can do to avoid an infestation is to limit these areas as much as possible. In order to do this, it's important to monitor your yard and property surroundings after a rainstorm. When items like flowerbeds and wheelbarrows fill up with water, it doesn't take very long for mosquitoes to lay eggs to hatch into larvae. Once the larvae hatch, pouring the water out will not stop the breeding cycle. The larvae will transition to full-grown mosquitoes and create a severe health risk on your property.
In order to properly deal with mosquito problems on your property, you want to enlist the professional assistance of a Mosquito Busters service technician. With eco-friendly methods and proven mosquito control solutions in Salem, MA, we will treat the standing water in your yard along with any other vegetation in high-traffic mosquito areas to reduce the current mosquito populations and limit the chances of recurring problems. Our administer our treatments from March through October, the highest months of mosquito activity. With monthly treatments, we can provide a safe environment in your backyard once again. Give us a call today for an inspection with one of our mosquito experts.
What Brings Mosquitoes To Salem Backyards?
When mosquitoes invade your Salem area property, they are usually looking for areas of standing water over a half-inch deep. They'll lay their larvae in these kinds of environments, which begins a breeding cycle that can turn into a robust infestation. That's why limiting areas of standing water on your property is the best way to limit your chances of an infestation on your own.
If you look around the yard, especially after a rainstorm, you'll probably notice plenty of areas of standing water, including flowerpots, wheelbarrows, birdbaths, nearby ponds, fountains, children's playsets, and many other potential sources.
Unfortunately, once the mosquitoes hatch their larvae, pouring the water out will not break the breeding cycle. The most effective form of mosquito control, once the larvae hatch, is treating areas around standing water professionally and spraying eco-friendly mosquito mist in areas of high traffic for mosquitoes. If you really want to give your backyard and your family the protection they need, then give Mosquito Busters a call today.
Five Reasons To Invest In Pro Tick Control In Salem
Even though ticks are some of the smallest pests in the Salem area, they can be very problematic, especially when dealing with them on your own. Here are five of the many reasons why professional tick control in Salem, MA is the safest and most effective way to deal with ticks.
1. Ticks carry and transmit dangerous diseases such as Lyme disease and Rocky Mountain spotted fever.

2. Ticks are usually introduced to your property by rodents and other forms of wildlife, which can be very hard to control by yourself.

3. Tick infestations can occur very easily, even in homes that do not have pets.

4. Even treating your pets with prescribed medications could leave your home vulnerable to an infestation.

5. Having a tick-free yard means more time for enjoyment and making stress-free memories.
With serious and even fatal health conditions on the line, you don't want to waste your time defending your home against ticks by yourself. To partner with the professional assurances and proven solutions, give us a call today.
How To Keep Your Dog Safe From American Dog Ticks In Salem
When ticks invade your Salem property, they'll put a lot more than just you and your family at risk. Unfortunately, ticks can also transmit diseases to your pets. First of all, if your dog is not on a prescribed flea and tick medication, then that should be your first step. However, it takes more than just some medication to keep ticks out of your home. The American dog tick is one of the most common species of ticks in the Salem area. These pests will latch on to your dog in the yard as it rolls around in the grass or frolics through overgrown areas of your property, such as weeds and brush.
Unfortunately, even maintaining your lawn regularly and medicating your dog cannot assure you of a tick-free property. Plenty of wildlife like rodents and deer can introduce these ticks onto your property and put your pets and family at risk. That's why a Mosquito Busters service technician provides the only source of tick control that you can count on. Our tick experts will inspect your yard for conducive conditions for a tick infestation, and we will eradicate all of the current issues as we provide tick prevention that you can depend on. Give us a call today to schedule an appointment with one of our in-house tick experts.
Learn more about our all-natural pest management products for Salem infestations.
Request Your Free Inspection
Complete the form below to schedule your no obligation inspection.