Professional Pest Control For Peabody, MA Properties
Peabody is a city with a history as brilliant as its future. We pride ourselves on maintaining a vibrant community where friends and neighbors always look out for one another. Our city has boomed since incorporating in 1916 and shows no signs of slowing down. Living is easy in Peabody, even if the name isn't.
Mosquito Busters wants to help Peabody residents enjoy life in their great city to fullest. We specialize in powerful pest control for mosquitoes and ticks, two of the most dangerous pests to infest Massachusetts homes and businesses.
We offer all-natural pest control options to keep you, your family, and your pets protected. If harmful blood-sucking pests are causing problems on your Peabody property, we'll eliminate them in the safest, most effective manner possible.
For total relief from harmful mosquitoes and ticks plaguing your Peabody, MA property, call the pros at Mosquito Busters today to request your free inspection!
Residential Mosquito Control In Peabody, MA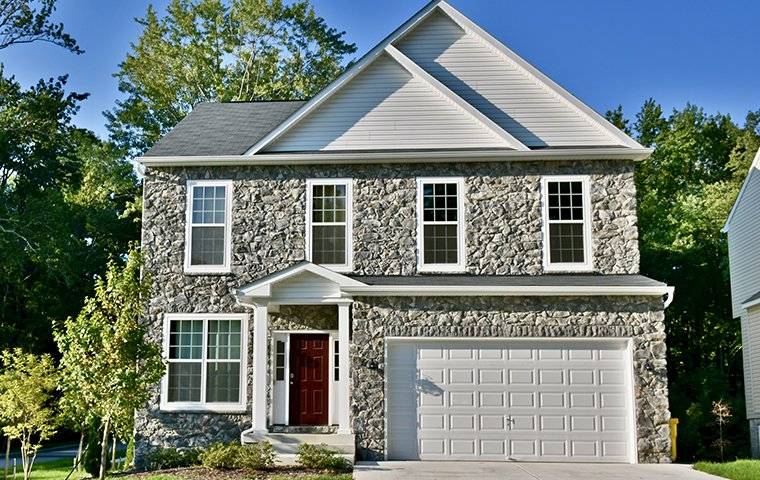 Mosquito Busters is committed to delivering the results you need with minimal impact to your health and the environment. We always listen to our customers and treat your property as if it were our own.
Why Choose Us?
With more than 25 years of experience in the pest control industry, we emphasize cutting-edge, scientifically backed solutions in our residential mosquito control services. We don't just spray your yard with harsh chemicals and all it a day. We use our knowledge as experts of mosquito biology to eliminate these pests at the source and correct the environmental factors contributing to their presence.
We'll work closely with you to make adjustments around your property to protect against mosquitoes, like addressing vegetation overgrowth and draining standing water.
When you choose residential mosquito control from Mosquito Busters for your Peabody home, you'll get:
A thorough inspection from a trained professional to identify all breeding areas.

Drainage of standing water where mosquitoes breed, or introduction of Bacillus thuringiensis israelensis (BTI) bacteria to kill mosquito larvae.

Application of environmentally-friendly mosquito treatment, combining rosemary oil, geraniol 600, and peppermint oil.

Free tick control services whenever mosquito control services are purchased!
If you're fed up with mosquitoes and ticks on your Peabody, MA property but don't want your yard doused in nasty chemicals, trust your friends at Mosquito Busters. Get in touch with us today for more information about our residential pest control services.
Residential Tick Control In Peabody, MA
Ticks are nasty, disease-spreading parasites that pose problems for pets and people alike. When ticks infest your property, spending time outdoors without stress can be nearly impossible.
That's why in addition to our renowned residential mosquito control, Mosquito Busters also offers definitive protection against harmful ticks with our residential tick control services.
We take a complete approach to eliminating ticks, applying pesticides to kill the ticks you have, and correcting the conditions that cause ticks on your property in the first place. We also offer environmentally friendly treatment that's powerful against ticks, but safe for people, pets, and wildlife.
Here's what you can expect from our residential tick control services:
Comprehensive inspection of your property by one of our expert technicians

Property-specific recommendations to reduce tick breeding

Application of treatment to targeted tick hotspots around your home with all-natural options available
If you've been experiencing problems with ticks on your Peabody, MA, property, contact Mosquito Busters today for more information about our residential tick control offerings.
Everything Peabody Residents Ought To Know About Mosquito Prevention
Getting rid of mosquitoes is a hassle, but mosquito prevention doesn't have to be. With a few slight changes and some regular maintenance, you can help to reduce the population of bloodsucking mosquitoes on your Peabody property.
Some easy ways to prevent mosquitoes are:
Drain standing water – Look for containers like pots and jars that have collected rainwater and dump them out. Be sure that gutters and drains are free of blockages and flowing properly.

Protect your pool – Always use the recommended chemicals to keep your swimming pool free of mosquito larvae and other microscopic pests. Keep the water moving and cover your pool when not in use.

Keep up with yardwork – Trim hedges, mow the lawn, and try to reduce leafy vegetation in your yard that can provide hiding places for mosquitoes.

Introduce predators – If you have a pond on your property, try introducing goldfish, koi, or mosquitofish to eat mosquito larvae.
For more information about how you can prevent mosquitoes on your Peabody, MA, property or to schedule a no-obligation inspection, contact us today.
Do The Ticks In Peabody Carry Lyme Disease?
Lyme disease is synonymous with ticks in the Eastern U.S., and unfortunately, there are most certainly ticks in Peabody that carry the disease. Although several species of ticks call Massachusetts home, it's black-legged deer ticks that are primarily responsible for transmitting Lyme.
In its lifetime, a successful black-legged deer tick will consume two to three blood meals. When a tick feeds on a critter carrying Lyme disease bacteria, like a white-footed mouse, the tick can then transmit Lyme disease to a new host through its saliva. The longer a tick feeds, the more likely it is to transmit the bacteria that cause the illness.
Lyme disease is a serious and debilitating condition that results in a wide range of health complications. Headaches, nerve pain, swelling of the brain or spine, facial palsy, and arthritis are just some of the symptoms. And although deaths are rare, Lyme disease can be potentially fatal for certain individuals without proper medical treatment. Avoiding contact with black-legged deer ticks should be a priority for every resident in Peabody, MA.
You can take precautions to protect yourself from Lyme disease-carrying black-legged deer ticks such as:
Wearing long socks, pants, and long-sleeved shirts when hiking or spending time in fields or wooded areas.

Habitually checking yourself and pets for ticks when returning from outdoor activities.

Keeping outdoor furniture and playground equipment in areas that receive lots of sunlight.
If you're experiencing tick problems on your Peabody, MA, property, call the tick control professionals at Mosquito Busters!
Request Your Free Inspection
Complete the form below to schedule your no obligation inspection.