Guaranteed Pest Control For Newburyport, MA
The North Shore area of Massachusetts is popular among tourists and history buffs, but the city of Newburyport is perhaps one of the oldest and best-loved of all. A name like 'Newburyport' might seem like a mouthful for passing tourists, but for those who live here, it's barely an afterthought. This town is known for heavy rain and snowfall, sometimes amounting up to 49.75 inches per year. If you are a fan of stormy afternoons and the sound of whirling seagulls, Newburyport is a place you just can't miss!
Barely 35 miles away from the city of Boston, Newburyport residents have successfully meshed country life with city living. Unfortunately, this also comes with the threats associated with big cities, like ongoing pest infestations. Pests make it difficult to live your best life, and for home and business owners all over the city, this simply will not do.
Mosquito Busters may not have been around when Newburyport was founded in the 1700s, but we certainly are here today. We provide full-service pest control options to tackle mosquitoes and ticks of every species. All-natural treatments are also available for environmentally conscious clients. Call now to speak with trained Busters in five minutes or less!
Mosquito Control: Practical Advice For Newburyport Homeowners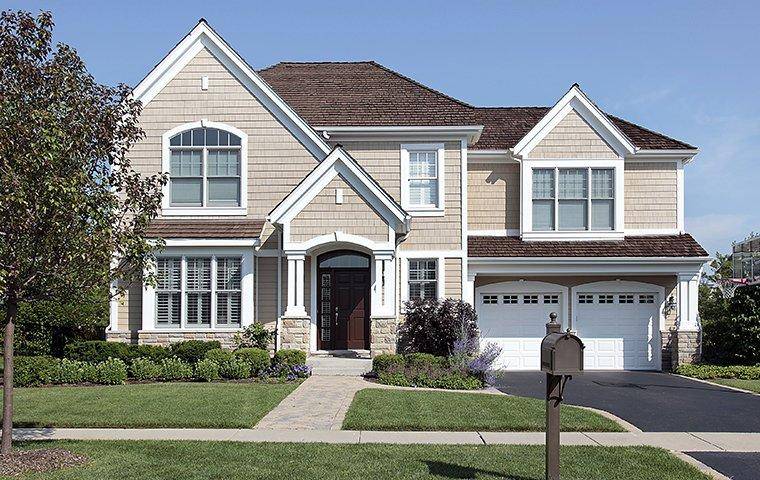 Let's face it; mosquito control is hard. Controlling pests around your property all year long is even harder. Most of what we find online is hearsay, ineffective, or just plain deceptive. The vast majority of DIY remedies are completely unable to eliminate mosquito populations, while over-the-counter products can be toxic and even deadly at high concentrations.
At Mosquito Busters, we believe in shooting straight. We offer practical advice for Newburyport homeowners about their mosquito infestations, such as:
Removing standing water sources.

Trimming back thick vegetation.

Creating a prevention perimeter around the house.
Prevention is the key to effective mosquito control in Newburyport, MA; however, it is not always the best option for homeowners struggling to be pest-free. Book a mosquito control treatment for your property by submitting a contact form today.
Newburyport's Handy Guide To Mosquito Prevention
Are you struggling with mosquito problems? You are not alone. The city of Newburyport receives almost 50 inches of rain per year, which dramatically increases mosquito breeding rates during the warm season. Preventing these pests from getting established is the best and only way to stop infestations from occurring. Here's a handy guide that will help:
Eliminate standing water sources, even those that seem small.

Never allow your grass to grow taller than necessary.

Wear light-colored clothing while in the yard. Do not wear red.

Use a fan to blow mosquitoes away from gatherings of people.
For an added layer of protection and prevention, book a professional mosquito control treatment with the Mosquito Busters.
Why Tick Control Is Necessary In Newburyport, MA
It may be tempting to think about ticks as occasional invaders that rarely bother humans. However, this could not be further from the truth. While you are likely to experience more mosquito bites than tick bites while outside, both pests are extremely dangerous to human health. A single bite from a tick can lead to illnesses of all kinds, including:
Lyme Disease

Anaplasmosis

Relapsing tick fever

Ehrlichiosis

Babesiosis

Powassan virus
With all these pathogens spreadable from a single bite, tick control is essential for safe living in Newburyport. To prevent tick species from getting out of control or if you need treatment for a preexisting infestation, call the folks at Mosquito Busters. We will be happy to show you how we can help.
All The Ways Ticks Bring Diseases To Newburyport Properties
Unlike other blood-feeding pests, ticks are a specific species of arachnid that rely on the fluids of others. They must latch onto victims by any means possible if they are to secure a meal which is one reason why ticks engage in what is known as 'questing' behavior. By crawling up to the tips of grass, tree branches, or shrub leaves, ticks place themselves in a high traffic area. They begin to wave their arms around in the hopes of grabbing something or someone to feast on. Once latched, the pests will seek warm places near hair, armpits, knees, and legs to burrow for food.
Ticks bring diseases to Newburyport properties simply by biting their victims. While not every bite will lead to transmitted illness, there is a significant risk involved with each feeding, and home and business owners in Newburyport shouldn't tolerate it.
Mosquito Busters treats tick infestations with professionalism, speed, and skill. We promise to have your yard safe and tick-free within a few short visits. Capitalize on our hard work by scheduling tick control services in Newburyport, MA.
Learn more about our all-natural pest management products for Newburyport infestations.
Request Your Free Inspection
Complete the form below to schedule your no obligation inspection.