What Smells Do Mosquitoes In Merrimac Hate?
August 13, 2021
Mosquitoes buzzing around and annoying your guests are a surefire way to turn an otherwise perfect summer cookout into a nightmare. If you're like us at Mosquito Busters, you would do anything to rid your yard of mosquitoes for good. Luckily, our Buster technicians know how to keep those pesky mosquitoes at bay. It's not uncommon to see essential oils used to repel mosquitoes, though it's important to do your research, as some scents attract mosquitoes rather than repel them.
If you want the experts to handle things and you are ready to love your yard again, give Mosquito Busters a call! Good pest control costs less than most customers expect.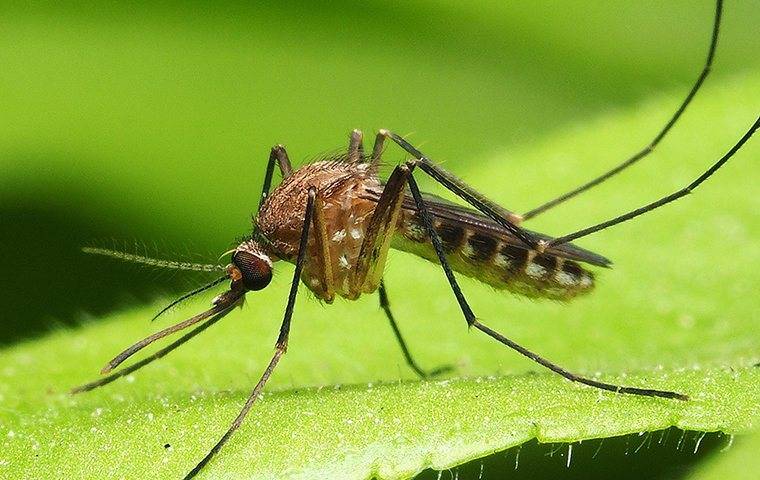 Dangers Mosquitoes Bring To Merrimac, MA
While there have been over three thousand species of mosquitoes identified worldwide, Merrimac neighbors will only encounter around fifty species in the surrounding region. If you've spent any amount of time outside at dawn or dusk, chances are you have encountered some mosquitoes trying to suck your blood. Not only are mosquito bites itchy and annoying, they may also carry disease.
The diseases linked to mosquitoes found in Massachusetts are West Nile virus and Eastern equine encephalitis. Because mosquitoes plague us from late spring all the way through summer to early fall, it's essential homeowners keep an eye on any mosquito populations around your home before they get out of control.
Curbing Mosquitoes With Essential Oils
Mosquitoes are attracted to the lactic acid that comes from our skin, as well as the carbon dioxide we exhale. In other words, anyone who is spending a long amount of time outdoors will likely be interested in actively preventing mosquitoes from ruining the fun.
Many prefer to use essential oils over more aggressive and toxic mosquito repellents. While there is some debate on the efficacy of essential oils over traditional methods, we do know mosquitoes prefer some scents over others. If you are interested in naturally repelling mosquitoes, then this article is for you. As for any perfumes, leave the house scent-free to avoid attracting mosquitoes unintentionally when spending time outdoors during dawn or dusk.
Choosing Essential Oils Against Merrimac Mosquitoes
In addition to our sweat and carbon dioxide, mosquitoes are also attracted by perfumes and dark-hued clothing. When outfitting your yard against mosquitoes with essential oil, choosing a scent is very important. Mosquitoes are shown to be repelled by the following essential oils:
Lemon eucalyptus

Lavender

Cinnamon

Thyme

Greek catnip

Citronella

Tea tree

Geraniol
Studies suggest lemon eucalyptus oil is the most effective essential oil in naturally repelling mosquitoes, a method that's been used since the 1940s. No matter what essential oil you end up choosing, make sure to do your research and use it properly. Many essential oils require users to dilute them with water or another neutralizing agent. Those with outdoor cats should also take steps to research which essential oils are toxic to cats and which are safe.
Mosquito Busters Will Help You Love Your Yard Again!
No matter the degree of your concern, the most effective method of mosquito control is with professional assistance. Here at Mosquito Busters, mosquitoes are our specialty. Our Buster technicians will inspect your property for likely breeding zones, and formulate a plan for control, specific to your home. We even have an all-natural treatment option for those who are interested. So start planning for your next barbecue, because after Mosquito Busters, we promise you will love your yard again!
Call today for a free estimate.