Merrimac Property Owners' Complete Guide To Tick Control
November 15, 2021
How often are you bitten by ticks? Do you find them every time you come back from a long walk outdoors? Are they on your property hiding inside tall grass and thick undergrowth? Would you like a good way to reduce your chances of being bitten? To help you avoid tick bites in Merrimac, here is a complete control guide to use today.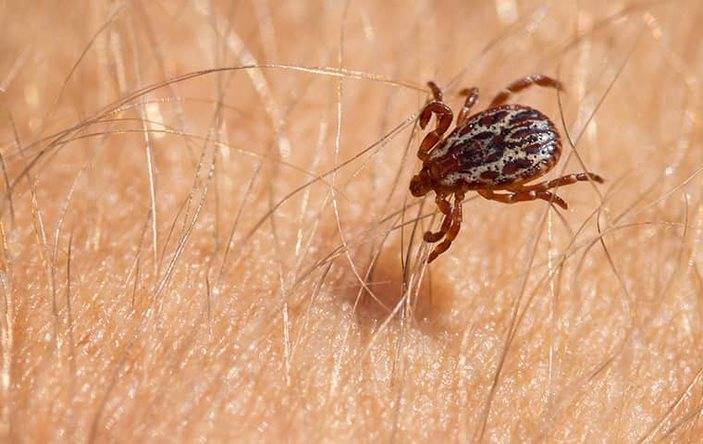 Wear The Right Clothing
Ticks need open skin in order to bite. Limit their access to nibble zones by wearing closed-toed shoes, long pants, a long-sleeve shirt, and high socks. As an extra precaution, tuck your pant legs into your socks when traveling through tick-dense areas. If you know you are going to be in an area with lots of ticks, consider wrapping heavy-duty adhesive tape around your legs with the sticky part facing outward. This may seem silly, but it is quite effective at stopping ticks that might try to climb you.
Use Tick Repellant
No one likes wearing tick repellant, however, this option is great for keeping these pests away. If you go to the store and look for products, you will find two types, ones with DEET and ones with permethrin. Studies show that DEET works better on mosquitoes and permethrin is a better option for ticks. If you are against using chemical-based repellents, consider investing in a natural option. Although less effective, natural tick deterrents will still reduce your chances of being bitten in tick-dense areas.
Avoid Tick-Dense Areas
You are most likely to be bitten by a tick when walking through thick undergrowth or tall grass. If possible, avoid these areas. If that is not an option, take extra precautions before traveling where ticks might be hiding.
Remove Tick Hiding Spots From Your Yard
You cannot do much about tick-dense areas off your property. You can, however, make sure your yard is less inviting to these pests. To do this, we recommend starting with a good mow. It helps to lower your mower blades to as low as your grass can handle. After this, trim up your greenery to minimize shade around your property. Finally, clear out thick undergrowth in forested areas and pick up organic clutter like leaf litter and sticks.
Seal Your Home's Exterior
Ticks are slow-moving pests and are unlikely to crawl into your home. They will, however, catch rides on other invasive pests like rats, mice, birds, and bats. Make sure these creatures are staying out of your home by sealing off your exterior. Here are some practical ways to do this.
Use a caulking gun and some steel wool to fill in gaps, holes, and cracks in the exterior foundation of your home.
Repair damage to window/door screens.
Check your windows and doors to make sure their weatherstripping and door sweeps are in good working order.
Install wire screens over exterior vents and out spouts for gutters.
Repair damage to your home's siding, roofline, and chimney.
Make sure your chimney is equipped with a rodent-proof cap.
Invest In Professional Tick Control For Your Yard
Keeping up with tick control in Massachusetts and New Hampshire is difficult. If you need a better solution to these invasive and dangerous pests, let the experts at Mosquito Busters treat your yard. Our industry-leading mosquito and tick control options are designed to create a no-go zone for these types of pests on your property. We also offer these services to protect outdoor gathering spots where you are planning to host an event.
Call us now to learn more about our comprehensive tick control treatment options and find a time to have your Merrimac property treated for ticks and mosquitoes.