How To Protect Yourself From Mosquitoes In Merrimac, MA
June 15, 2021
Mosquitoes are relentless. They aren't satisfied until they've bitten your skin and absorbed your blood. Unfortunately for us, blood is what helps mosquitoes survive. There's really no such thing as going outdoors without being bothered by these pests. Even if you don't spot them, they're around you. In the end, you'll have loads of bumps on your body that are red and profusely itchy.
Disease transmission is a significant threat with mosquitoes in our area. It's highly possible because these bugs go from nibbling on humans to animals, and vice versa. Subsequently, medical professionals consider them to be the most dangerous in terms of health. Given their natural habitat, they're hard to control. Learn how you can defeat them, and how Mosquito Busters can save the day.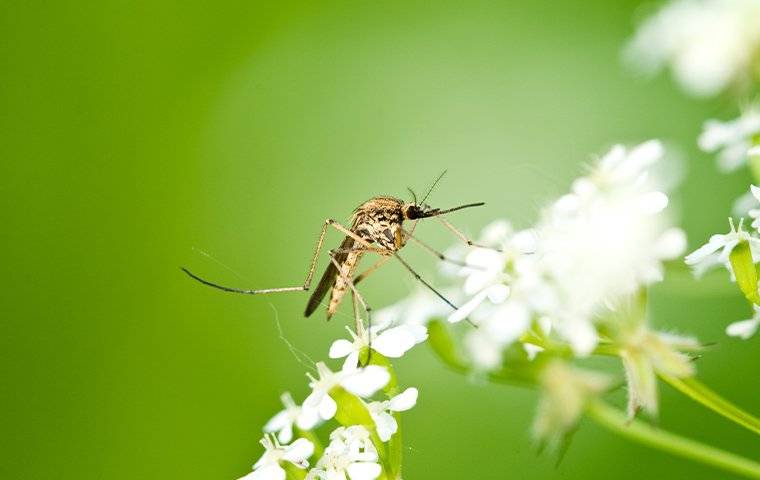 How Do Mosquitoes Operate? What Are the Dangers?
Translated, the word mosquito means "little fly." It's accurate, as the pests are a small 0.12 to 0.35 of an inch long. Their main features are scaly bodies and wings, thin legs, and defined noses. Just females go for blood because it facilitates egg production. Water is fundamental in their procreation as well, which is why crowds of these bugs will be around standing pools. Organisms are taken from the fluid by larvae. Last, but not least, mosquitoes consume nectar. If a grassy space or body of water is in proximity to your home or business, look out. Examples are forests, gardens, streams, and ponds. An estimated 3,500 species roam the planet.

When doors and windows are left open or a structural void isn't closed up, mosquitoes can get indoors. They will land in the first dark and/or damp corner they find. Low-traffic places, like laundry rooms, basements, and closets may be hubs for them. You won't be questioning whether or not you have an infestation. Mosquitoes make themselves known with sightings and welts on your skin. Some critical facts about diseases mosquitoes distribute are:
Fever and strong joint pain are symptoms of the incurable Chikungunya.
Chills and sweating come with Malaria.
Dengue leads to nausea, rashes, and fever.
Yellow Fever is associated with severe heart, liver, and kidney complications.
Infants with birth defects due to the Zika virus will be at a rate of 5%.
80% of patients with the West Nile virus are asymptomatic but can have fatal neurological reactions.
Is There a Way to Prevent Mosquitoes?
Being more detailed with your exterior care can make a world of difference when you're facing mosquitoes. You have to make your land less appealing to them. It will also be necessary for you to consider your wardrobe and dining choices, as you can inadvertently magnetize these insects:
Light essential oil candles, like those containing peppermint and clove.
Set mosquito traps outside; see to it that you wash them frequently.
Dry pet drinking bowls and drain swimming areas to lessen standing water.
Mow the grass and trim greenery on a routine basis. Don't overwater the yard and make sure it's properly draining.
Remove garbage and organic debris from the lawn.
Clean out your gutters regularly.
Wear bright colors instead of darker ones. Mosquitoes can see blues and blacks easily.
Be mindful that the content of alcoholic beverages can come through your pores and attract mosquitoes.
Avoid bodies of water and being out at sunset when mosquitoes are busy.
How Will Mosquito Busters Handle Mosquitoes?
Our name says it all. We at Mosquito Busters have resources solely focused on mosquito eradication. An expert technician will enforce a perimeter barrier treatment to block future intrusions in your Merrimac area home. Our safe solutions, which include a pest eliminating bacteria, will wipe out these bugs at every life stage. You can call or email us today for a free quote!