Mosquito & Tick Control You Can Feel Good About In Massachusetts & New Hampshire
If mosquitoes and ticks are causing your yard to feel like a battleground between you and them, it's time to turn control of your army over to Mosquito Busters so you can finally win the war. Often, homeowners shy away from pest control treatments because they fear of harmful chemicals being sprayed onto their property, but that's not something you need to worry about when you contact Mosquito Busters. We offer all-natural treatment options that are safe for you, your family, your pets, and the environment.
All-natural treatments are a fantastic option for anyone who wants to maintain a green lifestyle and steer mosquitoes and ticks away at the same time. Why? Because the products we use are made from all-natural ingredients that kill or repel mosquitoes and ticks but are safe for your loved ones! It's the ideal win-win situation for your property in our Massachusetts or New Hampshire service area.
All-Natural Mosquito & Tick Control From Mosquito Busters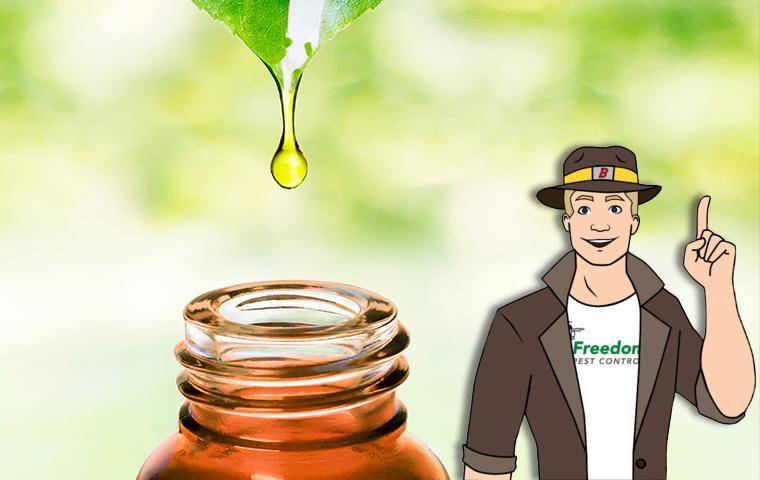 When you employ Mosquito Busters, our technician will start each visit by inspecting your yard for specific mosquito breeding areas that they can eliminate. They will identify items like tarps, buckets, toys, and gutters that may be holding water as tempting for these insects and swiftly empty them.
We will also identify standing water in your yard and will recommend you drain it. If you can't drain it, we'll treat it with Bacillus thuringiensis israelensis (or BTI). This natural bacteria only affects mosquito larvae, black flies, and fungus gnats, and is harmless to fish, other insects, birds, and mammals.
Ready to tell the mosquitoes in your yard to buzz off? After we address the areas of water, your Mosquito Buster technician will treat your yard to kill adult mosquitoes with a product that combines rosemary oil, geraniol 600, and peppermint oil. This unique combination also repels potential incoming mosquitoes. We repeat the treatments every two weeks to keep mosquitoes off your Massachusetts or New Hampshire property all season.
Ticks
All Natural Tick control is offered free of charge when All Natural Mosquito control services are purchased. If mosquitoes are not the problem, we also offer Tick Only services that keep your yard free of ticks.
Mosquito Busters treats for ticks at the same time that we treat for mosquitoes. However, if ticks are all you're concerned about, we also offer all-natural tick control as a separate service. Our Green Team will inspect and make recommendations based on reducing low-hanging and overgrown brush. A mowed lawn is a natural barrier for ticks, so we may recommend trimming your grass.
Once we complete the inspection, we will treat the remaining brush, leaf piles, and other identified areas where ticks like to live and breed. Take advantage of all-natural mosquito treatments and take care of your tick problem in Massachusetts or New Hampshire at the same time!
Total Protection For Your Massachusetts Or New Hampshire Property
Taking care of two dangerous pests with one safe and effective treatment is an offer that is too good to pass up. If you've been avoiding mosquito or tick control because you didn't want chemicals sprayed in your yard, you no longer need to worry. Our all-natural treatments will dramatically reduce your mosquito and tick problems without any chemicals at all. Contact us today to request your all-natural treatment.
Request Your Free Inspection
Complete the form below to schedule your no obligation inspection.