About Mosquito Busters
Founded in 2016, Mosquito Busters is an off-shoot of Freedom Pest Control, founded in 1994. After over 20 years serving the pest control needs of Massachusetts and New Hampshire, the president, and founder, Tom Drapeau, realized there was a special need for mosquito and tick control in New England, and Mosquito Busters was born. With nearly three decades of experience solving pest problems, Tom developed Mosquito Busters to focus on these prevalent pests and employs technicians who specialize in these particular creatures.
Why Choose Mosquito Busters?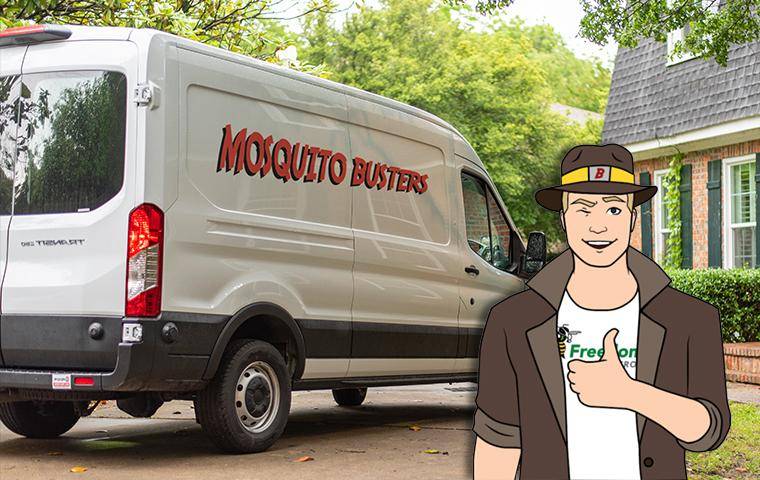 Mosquitoes and ticks are a major problem in Massachusetts and New Hampshire. Getting rid of them doesn't have to be.
Mosquito Busters was founded by an Associate Certified Entomologist.

We are experts on mosquito and tick biology and behavior.

We offer both traditional and all-natural forms of pest management.

Our treatments are more affordable than most customers expect.

We offer customizable tick control solutions & mosquito control services.

Our team is thoroughly trained and equipped to handle your specific needs.

We offer unparalleled customer service and satisfaction.

We are family owned and operated.

We are National Pest Management Association members.
Love Your Yard Again!
Mosquitoes and ticks are a threat to your health and the enjoyment of your backyard when they invade your property. Mosquito Busters helps homeowners get back outside without worry. You can love your yard again with our thorough and effective mosquito and tick control services. Contact us to learn more or to schedule an appointment.
Request Your Free Inspection
Complete the form below to schedule your no obligation inspection.